If you plant a seed in the ground will it grow? If the seed has enough water, the right temperature, and has good soil, it will germinate. Germinate means to begin to grow. Roots grow down, leaves grow up and the plant gets bigger and bigger until it makes flowers.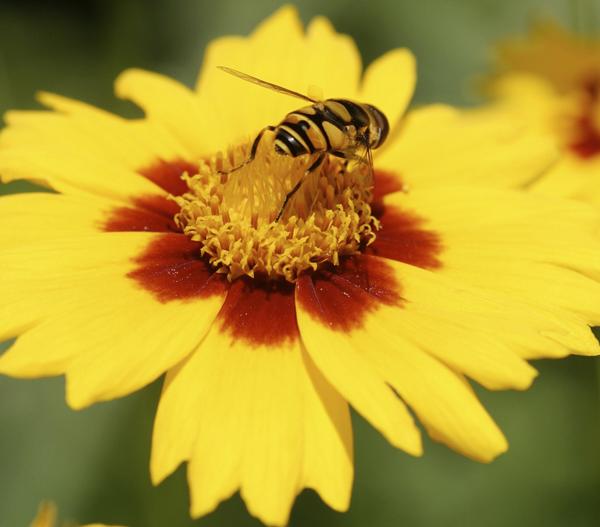 Flowers help the plant reproduce. Reproduce means make more of its kind. How do plants reproduce? Part of the flower makes pollen. When the wind blows, or a bee or butterfly land on the flower, pollen is carried to another part of the flower. When this happens, it is fertilized. Fertilized means it will now grow until it becomes a seed.
If you plant the new seed in the ground and it has the right conditions it will grow. The new seed germinates. A new plant will grow. It will make new seeds. The plant's life cycle goes on and on.
| | | | | |
| --- | --- | --- | --- | --- |
| germinate | | fertilize | | reproduce |
Direction: Answer the questions below about a plant's life cycle.
Germinate means
grow into a seed
make more
to begin to grow
What part of a plant helps it reproduce?
flower
roots
stem
Reproduce means
grow into a seed
make more of its kind
to begin to grow
One part of a flower makes or produces
pollen
leaves
stems
What can carry pollen from one part of a flower to another?
water
sun
the wind
Fertilized means
to grow into a seed
to make more
to begin to grow
Cycle means
to die
to go on and on
to stop
Put the following in the correct order. Use 1, 2, 3, 4.
roots grow down
plant makes flowers
a seed germinates
stem grows up