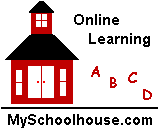 The City Park
Lee and Lucy enjoy going to the City Park. They never, ever get bored because there are so many eventful things always going on. Last week there was an art fair. Many artists were there displaying their work. Lucy found the potters and their pottery fascinating. Lee enjoyed watching the painters create masterpieces right in front of his eyes.
Today they are anxious to feed the birds and listen to the musicians as they perform. Lucy brought two bags of birdseed. One bag for herself and one for Lee. They find a bench beside the lake as the birds flock around them waiting to be fed. The sounds of music fill the air. Musical instruments such as saxophones, guitars, drums, and even a cello can be heard. The voices of singers float through the warm, summer air. The many songs mingle together creating a relaxing experience for all. Smells of food, the lake, and fresh air make today a perfect day for Lucy and Lee.
Several hours later and the birdseed gone, they decide to walk back home. City Park is indeed a wonderful place to spend time!
Answer the questions below.
The main idea of this passage is
the birds at City Park.
Lee and Lucy's reasons for visiting City Park.
the art show at City Park.
At the art fair, Lucy was fascinated by the
painters.
wind chimes.
potters and their pottery.
Today Lucy and Lee will listen to the perform.
They sit on a bench near the .
brought birdseed for both of them.
The smells of food, the lake, and fresh make it a perfect day.
What types of instruments did they hear while at City Park?
drums and saxophones

electric guitars and drums

saxophones, guitars, drums, and a cello
How long did Lee and Lucy spend at City Park today?
several hours
the entire day
one hour

Elementary & Middle School Lessons & Self-Correcting Tests for Children in all Subject Areas.
If you have found an error or would like to make comments on this lesson, please email us at:
MySchoolhouse.online@gmail.com
Copyright 1999-2022 by Educational Designers, LLC. All rights reserved.
Lessons & Tests in Math, Reading, Spelling, Science, Language, and Social Studies.

"This site uses cookies from Google to deliver its services and analyze traffic. Your IP address and user-agent are shared with Google along with performance and security metrics to ensure quality of service, generate usage statistics, and to detect and address abuse."
















WORK SPACE