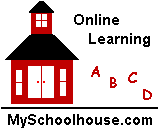 Vocabulary 4-16-1
architecture - the science or art of planning and designing buildings
cabinet - group of advisers chosen by the head of a nation, usually to administer particular departments of government
elected - chosen or selected for an office by vote
geography - study of the earth's surface, climate, continents, countries, peoples, industries, and products
FILL IN THE BLANK.
The voters the best candidate for the position.
The President will speak to his before making a decision.
Jill will study in college and become an architect.
The of our country is very unique.
SELECT THE CORRECT ANSWER.
She was elected to her position. Therefore she was chosen or .
appointed, selected, or volunteered
My geography book includes information about earth's surface, climate, continents, countries, peoples, industries, and

books, music, or products
There are 12 members in the cabinet. Their job is to:

advise, drive, eat
The architecture class was very popular. Students in this class learn to plan and buildings.
destroy, design, or brick

Elementary & Middle School Lessons & Self-Correcting Tests for Children in all Subject Areas.
If you have found an error or would like to make comments on this lesson, please email us at:
MySchoolhouse.online@gmail.com
Copyright 1999-2020 by Educational Designers, LLC. All rights reserved.
Lessons & Tests in Math, Reading, Spelling, Science, Language, and Social Studies.

"This site uses cookies from Google to deliver its services and analyze traffic. Your IP address and user-agent are shared with Google along with performance and security metrics to ensure quality of service, generate usage statistics, and to detect and address abuse."
















WORK SPACE