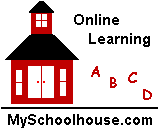 Vocabulary 4-7-1
circumference - the distance around
official - person in charge of a duty, the person who officiates
objective - something aimed at
goalkeeper - player who tries to prevent the ball from crossing the goal
spectator - person who looks on without taking part
shin - the front part of the leg from the knee to the ankle
FILL IN THE BLANK.
The blew his whistle during the game.
The must keep the ball out of the goal.
I had a big cut on my .
Mom sits in the crowd and cheers. She is a great !
Do you know the of a basketball?
My teacher said, "The is to get 100%."
SELECT THE CORRECT ANSWER.
The circumference of a golf ball is smaller than which of the following?

marble, pea, or baseball
The goalkeeper must keep the ball from crossing what?

goal, middle, or sideline
Dad put a bandage on my shin. My shin is part of my:

arm, stomach, or leg
What would a spectator do during a baseball game?
pitch, watch, or bat
The objective of fishing is to do what?

boat, fish, or ski
What does an official do during a hockey game?
guard, officiate, or plays

Elementary & Middle School Lessons & Self-Correcting Tests for Children in all Subject Areas.
If you have found an error or would like to make comments on this lesson, please email us at:
MySchoolhouse.online@gmail.com
Copyright 1999-2020 by Educational Designers, LLC. All rights reserved.
Lessons & Tests in Math, Reading, Spelling, Science, Language, and Social Studies.

"This site uses cookies from Google to deliver its services and analyze traffic. Your IP address and user-agent are shared with Google along with performance and security metrics to ensure quality of service, generate usage statistics, and to detect and address abuse."
















WORK SPACE